Redpoint Energy Healing
Cultivate introspection with an energy healing session at our Redpoint Community Studio! Be sure to check out the Redmond area Smart Shopper for 20% off any massage and energy healing session!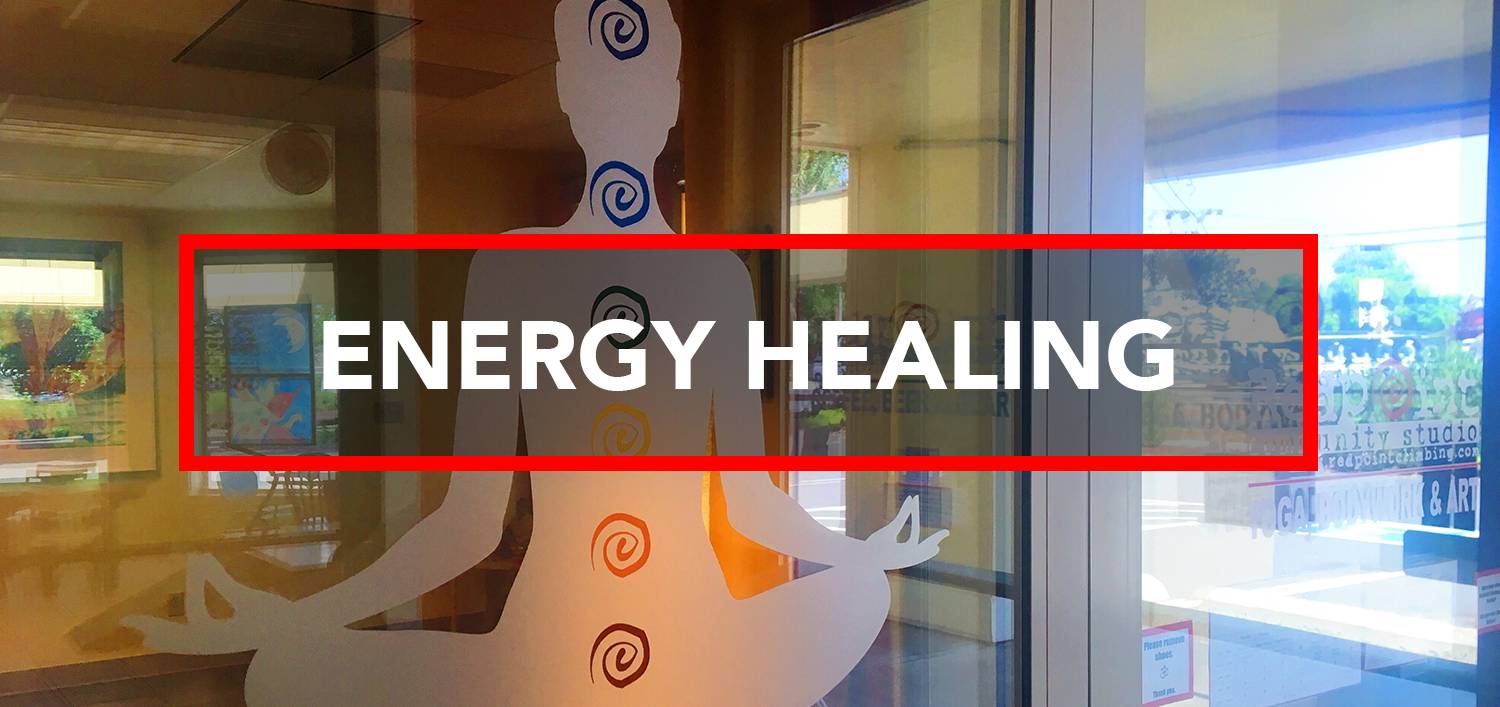 Sessions
Chakra & Meridian Balancing
These shorter sessions work to open, clear, and balance your chakras, blocked energy channels or meridians throughout your body, as well as specific organ flows or pathways which may be blocked. This in turn also balances and clears disharmonies within the organs, structures and various systems within the body. To accomplish this, Patricia uses an arrangement of healing stones, sound, color, and breath along with various light hands-on techniques. Sometimes the work goes much deeper releasing old emotional hurts or issues that are creating these blocks. The sessions vary depending on the client and their needs.
Rebalancing Body-Mind-Spirit
These healing sessions create a deep rejuvenating sense of relaxation by using a light touch along with various tools that communicate vibrationally with the body, mind, & spirit. Patricia utilizes various crystals & minerals, sound, breath, and color to move energy and release that which is holding you back from experiencing more of what you wish for, whether it's less pain and discomfort, more clarity, or a deeper sense of peace within.
Energy Healing Specific Concerns
Specific concerns related to can be discussed with a free consultation prior to the actual session. Our healer will work with you to address the course of action and determine the most likely length of session needed.
Meet Your Healer
Patricia: Energy Healing and Vibrational Therapy Practitioner
Services: Chakra & Meridian Balancing and Rebalancing Body-Mind-Spirit
Though she was initially introduced to energy healing in the 80's, Patricia's studies in this field did not begin until 2002. Over the course of about eight years, she became certified in many hands-on modalities and has been a practicing healing arts therapist since 2005. Some of her course certificates include Reiki Master, Jin Shin Jyustu, Reconnective Healing, Body Talk, and Matrix Energetics among others. She has also independently studied the use of various vibrational tools and methods that add to the depth of the healing session.
About her treatments...
"I can't say what you will experience for sure, that is always up to the individual. Normally a treatment will leave you feeling wonderful, possibly more energized, or more open, clear, and balanced feeling. It can alleviate aches & pains, relieve stress or tensions you may have been feeling which will automatically decrease many physical discomforts you may have been experiencing. You may experience immediate differences or you may notice significant changes later in the day or the days to follow. You may notice emotional disturbances lessened or gone. Be aware that many of the affects are internal so they may not be noticeable at first glance, it's always hard to predict. Besides from feeling better than when we began, the rest is for you to experience and see what takes place. The experience alone is very worthwhile, as the feeling of energy moving thru your body can be quite exhilarating."
Schedule an Appointment
To schedule an appointment for any of the above services, please directly contact Patricia at (541) 923-8718 or [email protected] Patricia is available for appointments on Tuesdays and Wednesdays.