Redpoint Community Studio Yoga
Redpoint Community Studio's offers Central Oregon a refuge that will unite the body, mind, and spirit through cultivating introspection, building strength, and allowing deep relaxation.
Schedule and Class Descriptions
You can find detailed descriptions of each of our classes on our Yoga Schedule and Class Description page.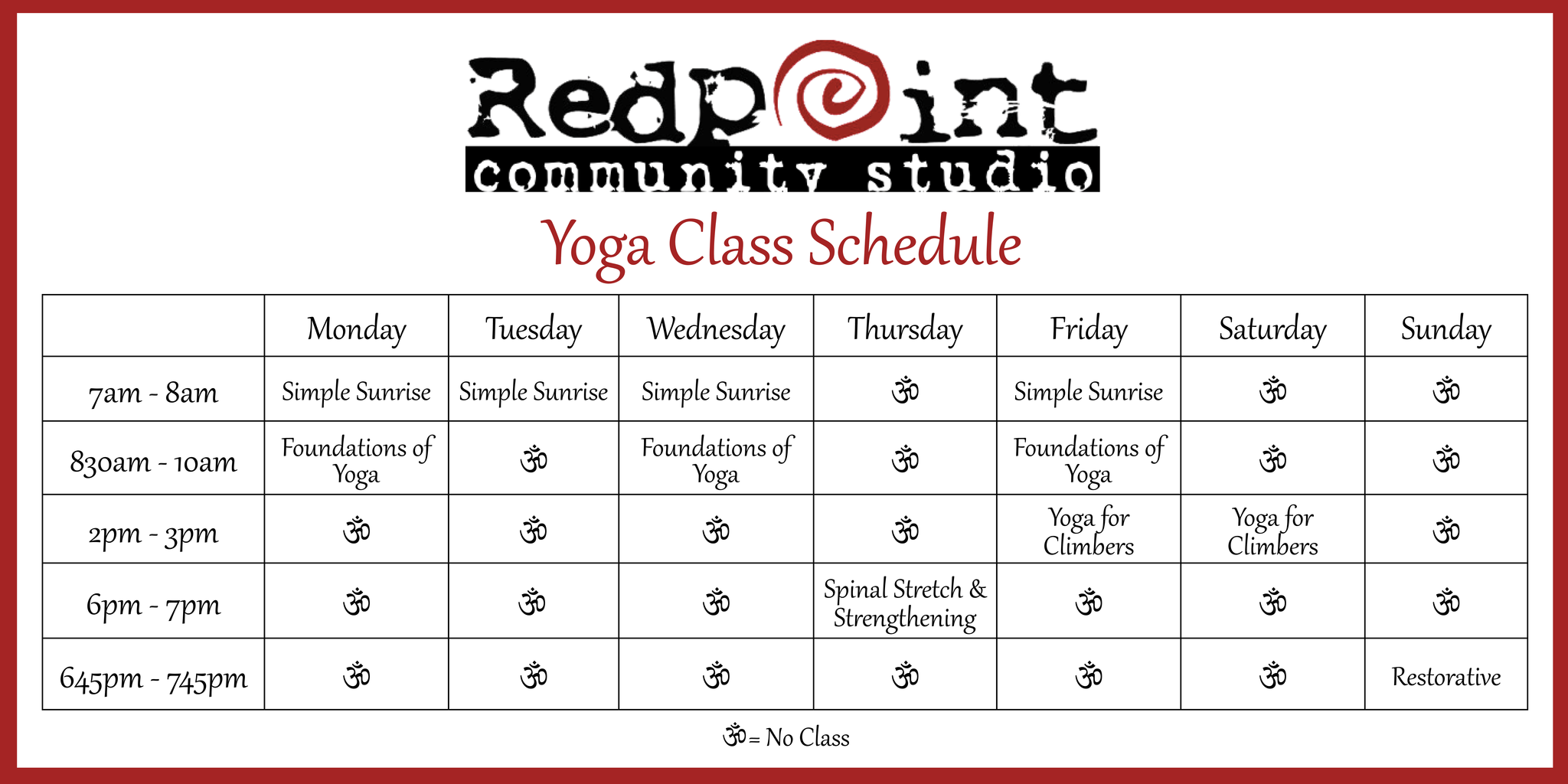 Meet Your Instructors
Dana

Teaches: Yoga for Climbers and Restorative

Dana is a practiced yogi of over ten years in hatha, vinyasa, and Bikram yoga. She studied classical yoga at the Sivananda Yoga Farm in Grass Valley, California. She has participated in a few USA Yoga PNW Regional Competitions. In her spare time she enjoys rock climbing, stand up paddle boarding, and practicing asanas in nature.

Gwen

Teaches: Simple Sunrise, Foundations of Yoga, and Spinal Stretch and Strengthening

The visionary behind Redpoint Community Studio, Gwen holds a bachelor degree in psychology, a master's degree in occupational therapy, and ten years of practical experience in manual therapy, functional movement, and pain management. She received her certification in Hatha Yoga in 2015 and has been working diligently since to develop her own personal practice. As she experienced the "life balance" that can be achieved through steady practice of yoga, she set out to create a space where she could share her professional experience and love of yoga with others to cultivate well being. Her focus addresses acute and chronic pain with manual therapy, self awareness, and yogic techniques.
Pricing Deals