Welcome to Redpoint Community Studio, our home for yoga, massage, energy healing, and art. Opening Sunday, April 23, the Redpoint Community Studio offers a refuge of rejuvenation. Unite your mind, body, and spirit through cultivating introspection, building strength, and allowing deep relaxation.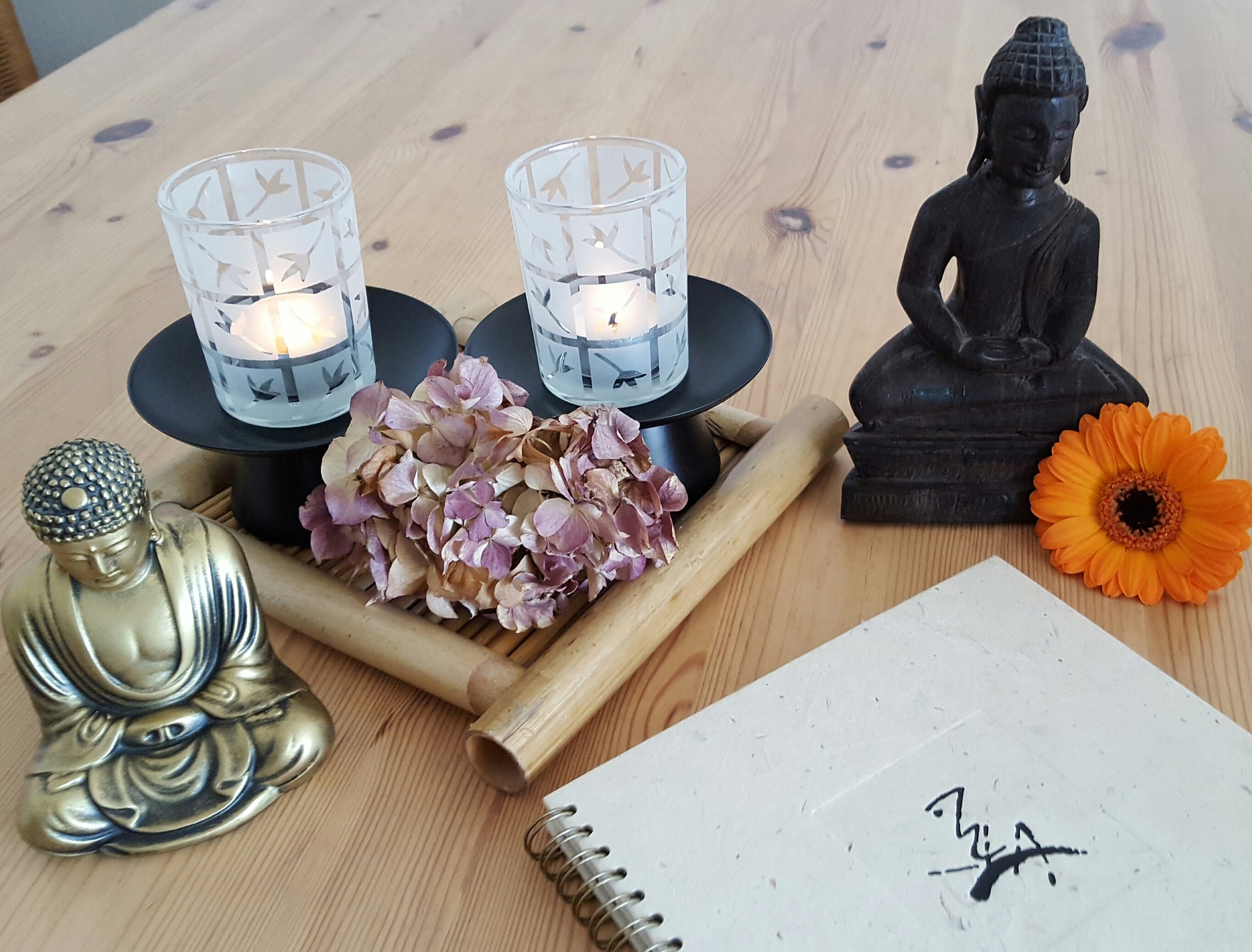 Join us in opening the studio with a traditional blessing ceremony!

Saturday, April 22 // 6:30 a.m. - 12 p.m.
The Redpoint Community Studio is joint with Redpoint Climbers Supply.

Please feel free to join us for any or all of the five following events.
6:30AM-7:30AM Hatha Yoga Practice
7:45AM-8:45AM Bhakti Yoga, devotional singing
8:50AM-9:50AM Intro to Mantra Meditation
"By the constant thinking of mantra, one is protected and released from stress and finds relief. A mantra is so called because it is achieved by the mental process. The root 'man' in the word mantra comes from the first syllable of that word meaning 'to think' and 'tra' meaning 'to protect or free' from the bondage of the phenomenal world. A mantra when constantly repeated awakens the consciousness." - Sivananda Swami, Japa Yoga
10:00AM-11:00AM Puja Ceremony
Puja is the act of showing reverence to a god, a spirit, or another aspect of the divine through invocations, prayers, songs, and rituals.
11:00AM-12:00PM Homa Ceremony
Homa is a Sanskrit word that refers to a ritual, wherein an oblation offering is made into fire. A Homa is sometimes called a "sacrifice ritual" because the fire destroys the offering. The fire is the agent, and the offerings include those that are material and symbolic such as grains, clarified butter, milk, incense and seeds.
Studio Services
Please click on the links below for class and service descriptions, schedules, and instructor and practitioner introductions.
| | | |
| --- | --- | --- |
| | Art Coming Soon | |
| Simple Sunrise | Artist of the Week | |
| Open Space | | |
| Foundations of Yoga | | |
| Yoga for Climbers | | |
| Introduction to Yoga Workshop | | |
| Restorative | | |
| Yogic Philosophy Study Group | | |
| Private Lessons | | |
| | | |
| | | |
| Elder/Geriatric Massage | Acupressure | |
| Gua Sha Massage | Chakra & Meridian Balancing | |
| Moxabustion Massage | Rebalancing Body-Mind-Spirit | |
| Myofascial Release | Reiki | |
| Prenatal Massage | | |
| Shiatsu Massage | | |
| Sports Massage | | |
| Swedish Relaxation Massage | | |
| Therapeutic Deep Tissue Massage | | |
| Thai Massage | | |